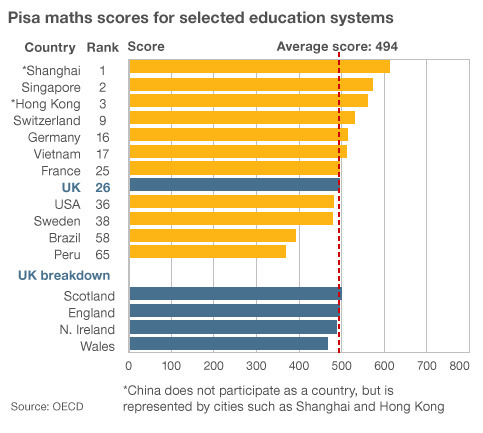 The UK is falling behind global rivals in international tests taken by 15-year-olds, failing to make the top 20 in maths, reading and science.
Shanghai in China is the world's top performing education system, in the Pisa tests run by the OECD think tank.
Within the UK, Scotland outperformed England at maths and reading, but Wales is below average in all subjects.
England's Education Secretary Michael Gove said the results proved the "urgent need for our reforms".
In response to the particularly poor results in Wales, Education Minister Huw Lewis said: "Everybody working in and around the Welsh education sector needs to take a long hard look in the mirror."…