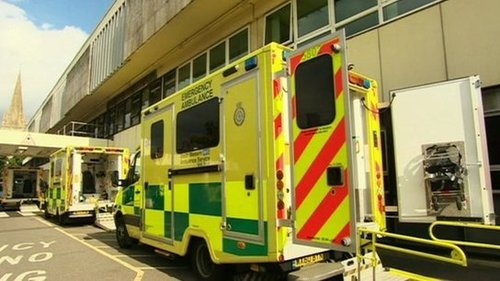 Some patients taken by ambulance to A&E departments are waiting in the vehicle for much longer than the recommended 15 minutes, with one case involving a six-hour delay, figures show.
Data for ambulance services in England, Scotland and Wales, obtained by the BBC under the Freedom of Information Act, suggest Wales had the longest waits.
Another ambulance in eastern England waited for more than five hours.
NHS England said waiting times were improving.
The Welsh government said the figures were unacceptable but that most people were waiting for an average of 20 minutes.
mooth running of the system.
Paramedics can only hand patients over to hospitals when staff there are ready to take charge of them.
This process is supposed to take no longer than 15 minutes and delays of more than 30 minutes can lead to fines for hospitals in England…
from www.bbc.co.uk